Dec 26th 2018 - Jan 6th 2019

Hopping south to the sand dunes of the Sahara is a great way to shorten the cold european winter. The 12 days of this tour will take you not only through a classic desert experience, but also through dynamic mountainous landcape, and some historic roads in the coastal areas built by Romel during the II World War. It's full of contrasts, alternating between wild camping in some oasis with thermal water springs, and hotels at the edge of the Saharan desert that let us relax in full comfort before venturing into total wilderness.

TOUR OVERVIEW
Duration - 12 days (Dec 26th 2018 to Jan 6th 2019)
Price - 1290 € per vehicle and driver + 590 € for every aditional passanger
6 (HB) hotel nights (including New Year Party) + 6 oasis/wild camping nights
Approximate length - 2000 km
Technical difficulty - easy to moderate
AT tyres recommended


Taking registrations now!
Coverage of the tour area
(precise tracks available to participants)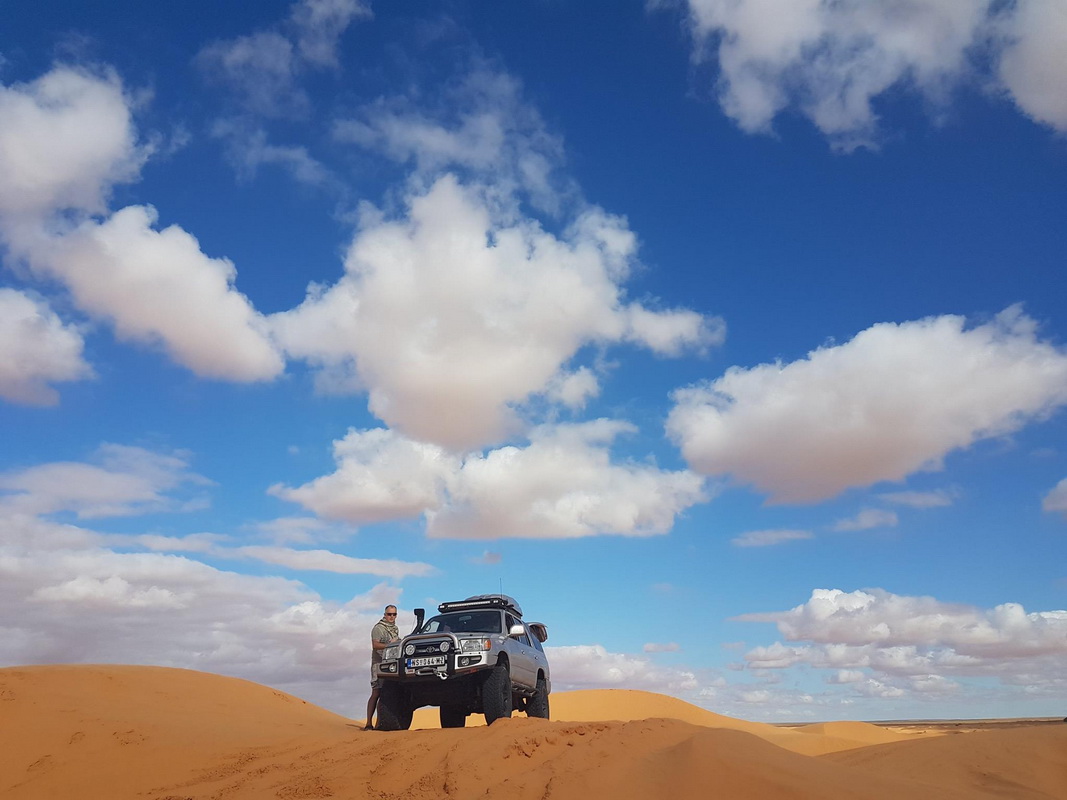 Upon disembarking our ferries, we gather in Tunis, the capitol of Tunisia, and spend our first night in a hotel there, starting the tour with an urban cultural experience. On day 2 we will reach Kairuan, and days 3-6 we will explore the bordering areas of Sahara, around Touzer, Nefta and Douz. That is where the New Year's eve will happen. Although we will have a reserved hotel New Year celebration party with traditional tunisian music, depending on the weather conditions we will have an option to depart for a more intimate New Year's eve celebration in an thermal water oasis, organized only for our group (if we have fair weather without rain and temperatures in the 10-15 degrees range, it would give us good conditions for that).
Days 7 to 10 feature a deep Sahara adventure with wild camping, featuring places such as Tembaine and Ksar Ghilane oasis. The last few days we will go back towards the seaside, passing through Hamamet and Sous. On the last day of the tour we'll reach the town of Tunis again and board our ferries back to Europe.
The tour also features the famous Romel's mountain road, which is still usable, although built almost 80 years ago.
Our accomodation will be alternating between hotel (on half-board basis) and wild camping in oasis and other locations deeper in the Sahara desert. A total of 6 hotel overnights are planned, with a possibility to seek one or two more hotel days in case of exteremely unfavourable weather (winter is the rainy season in north Africa). Some of the oasis have thermal water pools, so even in winter conditions they can be a very hospitable environment, offering decent comfort.

Equipment of your vehicle for Overland Tunisia should include
AT tyres (perform better than MT tyres in sand)
a good shovel (for digging in the sand)
a compact axe, and a saw
1 or more kinetic ropes for recovery
extra fuel cans (minimum 20 litres)
winch
CB radio
You should also consider
4×4 sand anchor
Plastic or metal traction mats
Tyre deflator / compressor (to adjust tyre pressure)
Vehicles with low gear are mandatory
For this tour the final meeting point will be in the port of Tunis, where the ferries from Europe arrive. The exact starting date may be adjusted by a day or two due to ferry timetables (we will have the info at least 3 months prior to the tour). In due time (1 month prior to the tour at the latest) the participants will receive contact phone numbers of the guides, as well as precise coordinates of the meeting point and final instructions significant for the realisation of the tour. Please secure that you have your travel insurance before starting the tour. We expect you to arrive with a vehicle in good technical conditon, which can endure twelve days of offroading in various conditions. This tour will require average offroad experience and skills. During the tour a chance to refuel will be available every 2-3 days (petrol, diesel).
For more details please consult the 4×4 addendum to the Terms and Conditions of Rustika Travel.
Tour price covers
two adequately equipped guide vehicles with our guides (one at the front and the other at the back of the convoy)
all expenses for the guide vehicles and guides
personal counceling before and during the tour
appropriate GPS maps and data, that can be made available to the participants, if they have compatible hardware
accomodation costs on half board basis on 6 prereserved hotel nights
New Year party
farewell lunch
Tour price DOES NOT cover
individual fuel and toll costs
individual food and drink expenses outside those listed above
mechanical servicing expenses by third parties
individual accomodation expenses before and after the tour (on your way to Tunisia and back)
the ferry to Tunisia
other individual expenses
Application form for Overland Tunisia tour
(please fill out to reserve your place in the tour)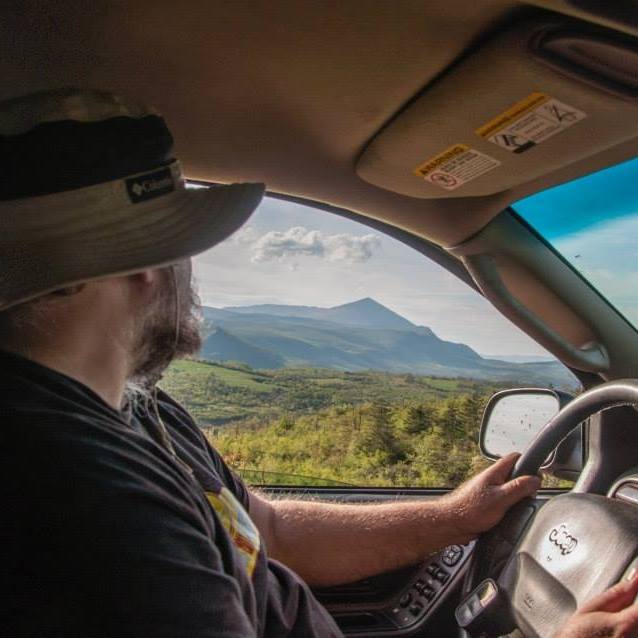 Payment instructions will be mailed to you
upon reaching final agreement on tour details