Apr 29th 2019 - May 12th 2019

Springtime is the best season for an exotic adventure in the warm sands of Africa. Traversing Moroccan wilderness from the Mediterranean to the Atlantic coast, over the sand dunes of the Sahara and the high rocky ridges of the grand Atlas mountain, this is an encounter both with wild nature and an ancient culture. In these 14 days you will experience everything that Morocco is today, and was in the past, while your senses are bombarded with impressions every minute.

TOUR OVERVIEW
Duration - 14 days (April 29th to May 12th 2019)
Price - 1490 € per vehicle and driver + 490 € for every aditional passanger
Wild camping + 2 organized camp nights + 4 hotel nights (half board)
Approximate length - 2500 km
Technical difficulty - moderate
AT tyres recommended


Taking registrations now!
Coverage of the tour area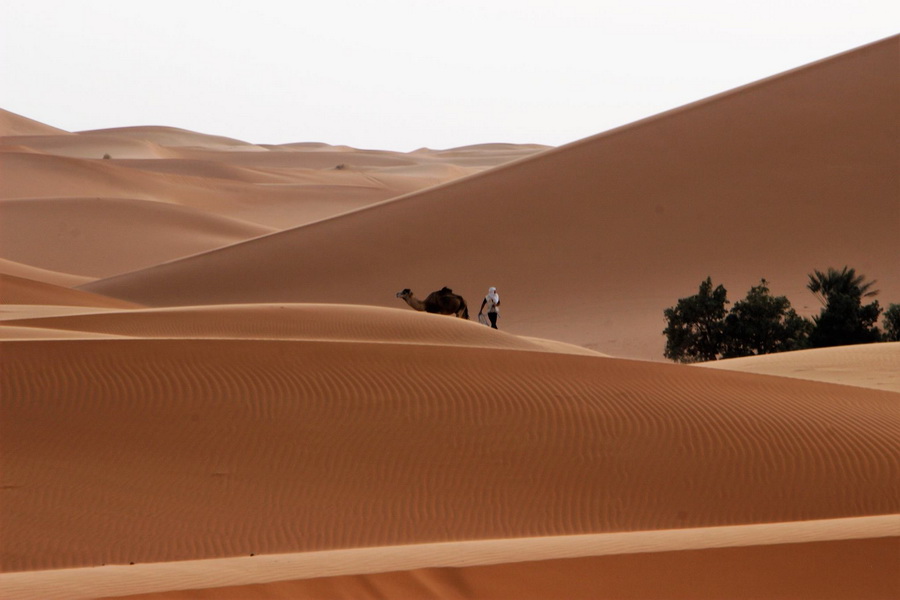 As we gather in Tangier on April 29th 2019 (final starting date may be slightly adjusted due to ferry timetables, which haven't been announced for 2019 yet), we will start our 14-day adventure circle of Morocco. The opening will be relatively light, as we will focus on the Atlantic coast, featuring some memorable beaches such as the Legzira beach (unfortunately the smaller arch has collapsed), reaching all the way south to Agadir and Sidi Ifni, the wild part of the Atlantic coast. Of course, we will not omit the legendary towns of Fes and Marakesh with all their historical monuments and features, each one consuming an entire day.
Second half of the tour will be the wilder one, that will take us deeper into the desert, as well as twice across the mighty Atlas mountain, crossing it once at a publicly unknown pass reaching as high as 3000 m of altitude. Take some warm clothes with you, because at these altitudes it's cold even in Africa!
The attractive, rugged landscape of the Atlas mountains will reveal some breathtaking valleys with vertical cliffs, picturesque waterfalls and a wide variety of ecosystems and habitats. So yes – we will have the joy of mastering the dunes (two times lasting for full two days, all through the classical desert), but Morocco is much, much more than just sand. There are also parts of the trail which are extremely rocky instead of sandy (that's another reason to have good quality tyres, with thick sidewalls).
Places that will also be included in the tour feature Meknes, Azrou (the monkey forest), the blue city of Shefshauen, as well as a unique musical village.
On most days we will camp in the wild – in desert oasis, attractive campsites in the mountains, on some desolate beaches – but from the 14 days in Morocco we'll have comfortable hotel accomodation on 4 nights (halfboard, with dinner and breakfast included in the price), as well as two official ethno-camps offering camping facilities and organized domestic breakfast and dinner.
The hotels are all in the traditional Maroccan style, but offer 4 star luxury including swimming pools and wifi access. So those will be occasions to take a break from the radical nomadic lifestyle. We will try to balance the distribution of hotel nights and wild camping nights as evenly as possible, however, we're limited by having a logical itinerary as our main priority.
For wild camping you should have all of your camping equipment with you, meaning that you need either a rooftop tent or organized space to sleep in your vehicle, camping chairs and tables, cooking gear (be sure to have a gas powered stove/grill, as there's not often a chance to find firewood in Morocco), refrigerator (very important for food storage in Africa), as well as decently sized water tank to serve all your hygiene and drinking needs for several days (not less than 25 litres per car).
Bear in mind that nights in the mountains as well in the desert can be very cold – the daytime and nighttime temperatures can differ by more than 30 degrees, so you will need decent quality, warm sleeping bags (or a heater system in your car/tent).

Equipment of your vehicle for Morocco desert adventure should include
AT tyres (perform better than MT tyres in sand)
a good shovel (for digging in the sand)
a compact axe, and a saw
1 or more kinetic ropes for recovery
extra fuel cans (minimum 25, preferably 50 litres)
winch
CB radio
You should also consider
4×4 sand anchor
Plastic or metal traction mats
Tyre deflator / compressor (to adjust tyre pressure)
Vehicles with low gear are mandatory
For this tour the final meeting point will be in the new port of Tangier, where most of the ferries unload. The exact starting date may be slightly adjusted due to ferry timetables (which haven't been announced for 2019 yet). If desired, we can meet in the port of Genoa, to travel from Europe to Morocco together (it takes 2,5 days). In due time (1 month prior to the tour at the latest) the participants will receive contact phone numbers of the guides, as well as precise coordinates of the meeting point and final instructions significant for the realisation of the tour. Please secure that you have your travel insurance before starting the tour, and a Moroccan visa in case it is necessary for citizens of your country (EU citizens don't need a visa). We expect you to arrive with a vehicle in good technical conditon, which can endure two weeks of offroading in various, often harsh conditions. This tour will require average offroad experience and skills. During the tour a chance to refuel will be available every 2-3 days (petrol, diesel). All major credit cards (Visa, Master, Maestro, etc.) work in Morocco, but it's advisable to have a small amount of cash for small expenses with you.
For more details please consult the 4×4 addendum to the Terms and Conditions of Rustika Travel.
Tour price covers
two adequately equipped guide vehicles with our guides (one at the front and the other at the back of the convoy)
all expenses for the guide vehicles and guides
personal counceling before and during the tour
appropriate GPS maps and data, that can be made available to the participants, if they have compatible hardware
accomodation costs on half board basis on all 6 nights of organized accomodation (4 hotel nights + 2 organized camp nights)
farewell dinner
Tour price DOES NOT cover
individual fuel and toll costs
individual food and drink expenses outside those listed above
mechanical servicing expenses by third parties
individual accomodation expenses before and after the tour (on your way to Morocco and back)
the ferry to Morocco (if you decide to take one rather than drive down to Gibraltar)
other individual expenses
Application form for Morocco Desert Adventure tour
(please fill out to reserve your place in the tour)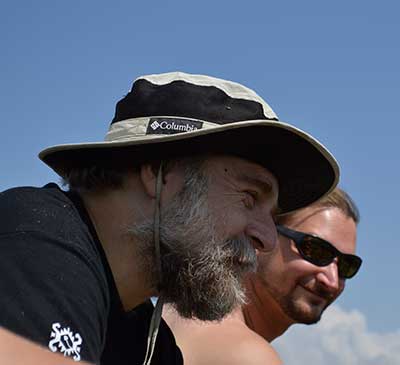 Payment instructions will be mailed to you
upon reaching final agreement on tour details