We've got for you
Well equipped 4x4 vehicles
30.000 km of exclusive GPS trails
Drivers / instructors / guides
Special tours for photographers
Authentic cuisine
Unique ideas
Your exciting 4x4 weekend in Serbia can last for one, two or three days (for longer tours see our scheduled tours section - or request your own, custom tour plan)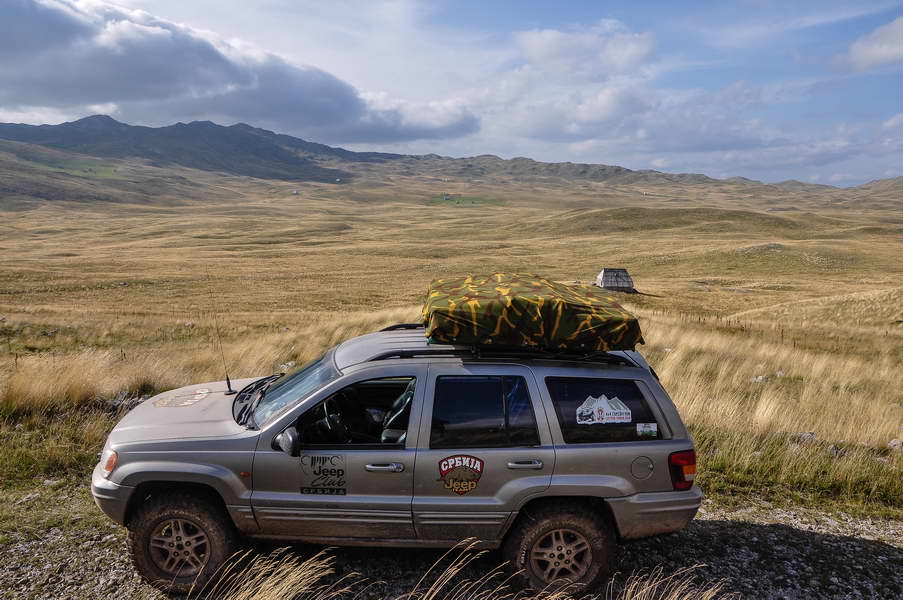 Fun
Easy
Fast
Memorable
Breathtaking
FLY IN AND HOP ON!
T
ime is the most valuable asset in modern world. If you can't afford to spend a few days on the highway reaching Serbia in your own 4×4 vehicle (or maybe you don't own one), we offer you a chance to experience everything our regular programme of sheduled and unscheduled tours offers – but in a compact and impression loaded, quick form. We can either take you to see the beauty of Tara National park with the surrounding 1000 m deep Drina canyon, can take you to the majestic Old mountain, it's waterfalls and highland plains, or experience the Iron gate National park first hand, from land and water! Or maybe you prefer to see the wild horses on Stolovi, the winding fjords of the Uvac lakes, or to fly off the misty ridges of Kopaonik mountain with a paraglider? You name it, we'll do it!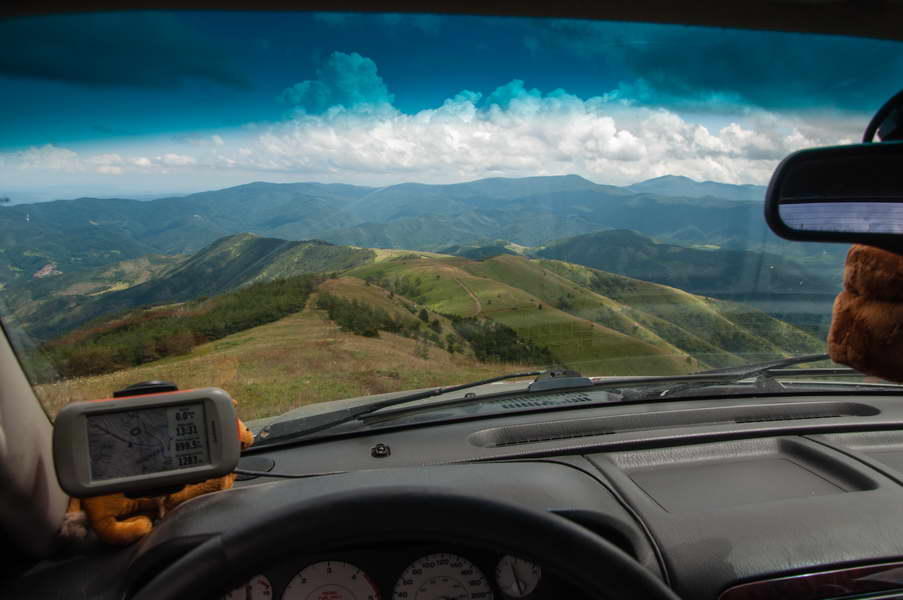 Tour prices

Vehicle lease 1-3 days - 100 € per day
Vehicle lease 4-7 days - 95 € per day
Vehicle lease 8-12 days - 90 € per day
Vehicle lease 13-20 days - 85 € per day
Hotel accomodation - 25-80 € per day/person
(depending on type of service and hotel category)
Guidance vehicle with our guide - 150 € per day + accomodation and fuel expenses (can also take 1-3 passengers if needed)
Driver for your vehicle (optional) - 70 € per day + accomodation expenses
For taking part with a leased vehicle in our scheduled 4×4 tours, you pay the tour price + vehicle lease price (no extra guiding vehicle required)
For selfguided tour (without our guide / guiding vehicle) please refer to the Selfguided tours page
Camping tours are also possible instead of hotel accomodation (camping equipment lease prices upon inquiry)
A cash security deposit of 300 € is required for each leased vehicle, which is refunded to you upon completing the inspection when you return the vehicle. If you lease more than one vehicle, the price per day/vehicle decreases by 5€ for every additional vehicle leased (for example, if you lease 3 instead of 1 vehicle for a period of 3 days, you'll pay 90 € per vehicle instead of 100 € for every day of lease).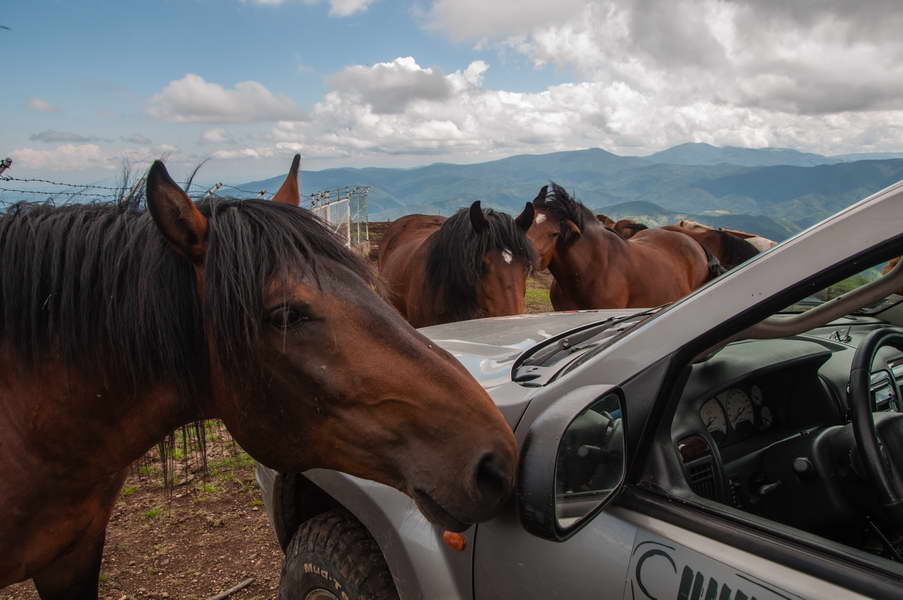 You want to book a tour or ask something? Fill out and send!
Our rental vehicles
W
e offer top quality Land Rover Discovery vehicles to our visitors, seating 5 persons maximum each. The vehicles are airconditioned, and equipped with MT tyres and winches, so they can safely tackle any kind of terrain we encounter on the tours. The vehicles can either be driven by the visitors themselves (except for the guiding vehicle), or by our drivers.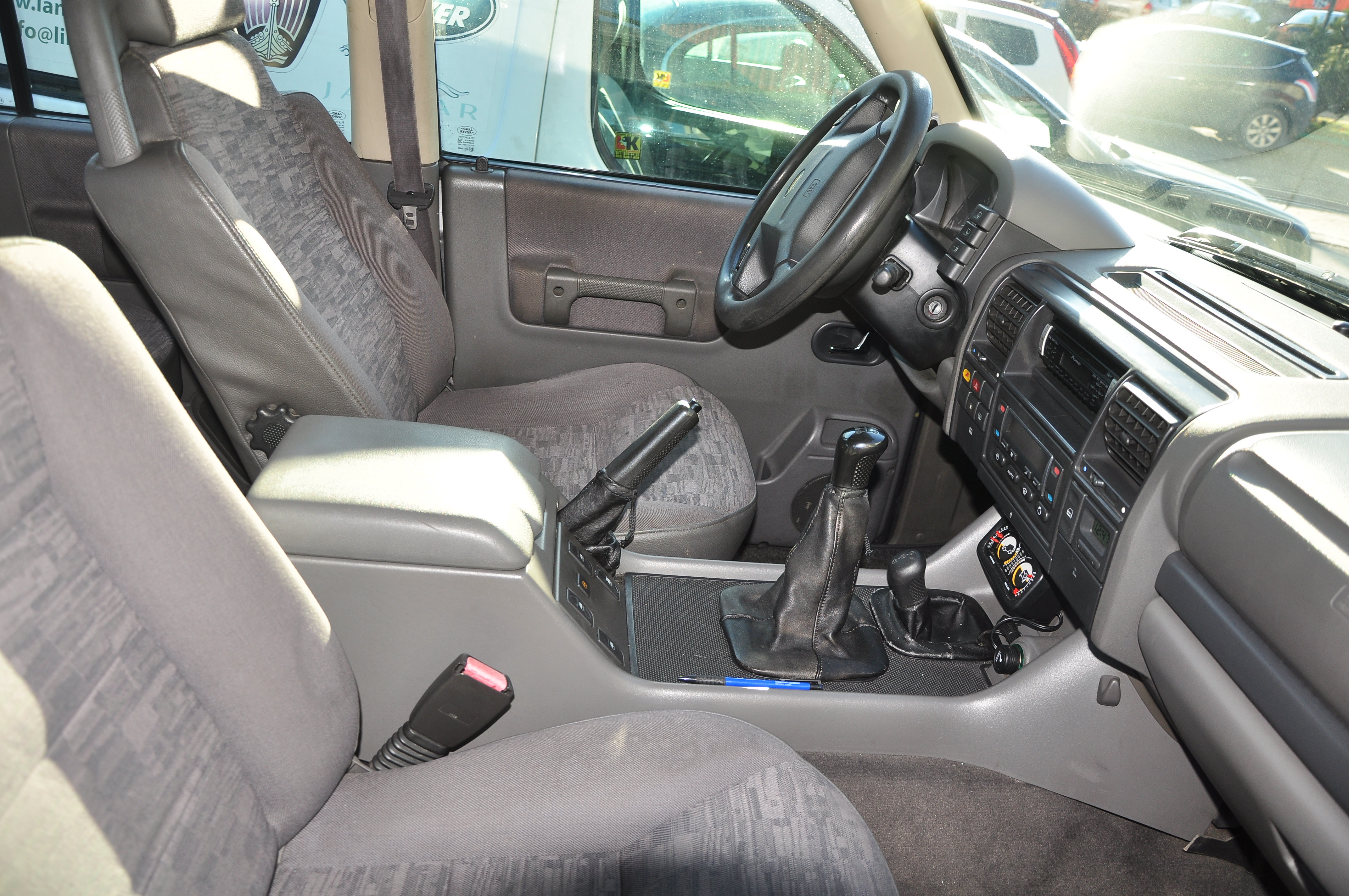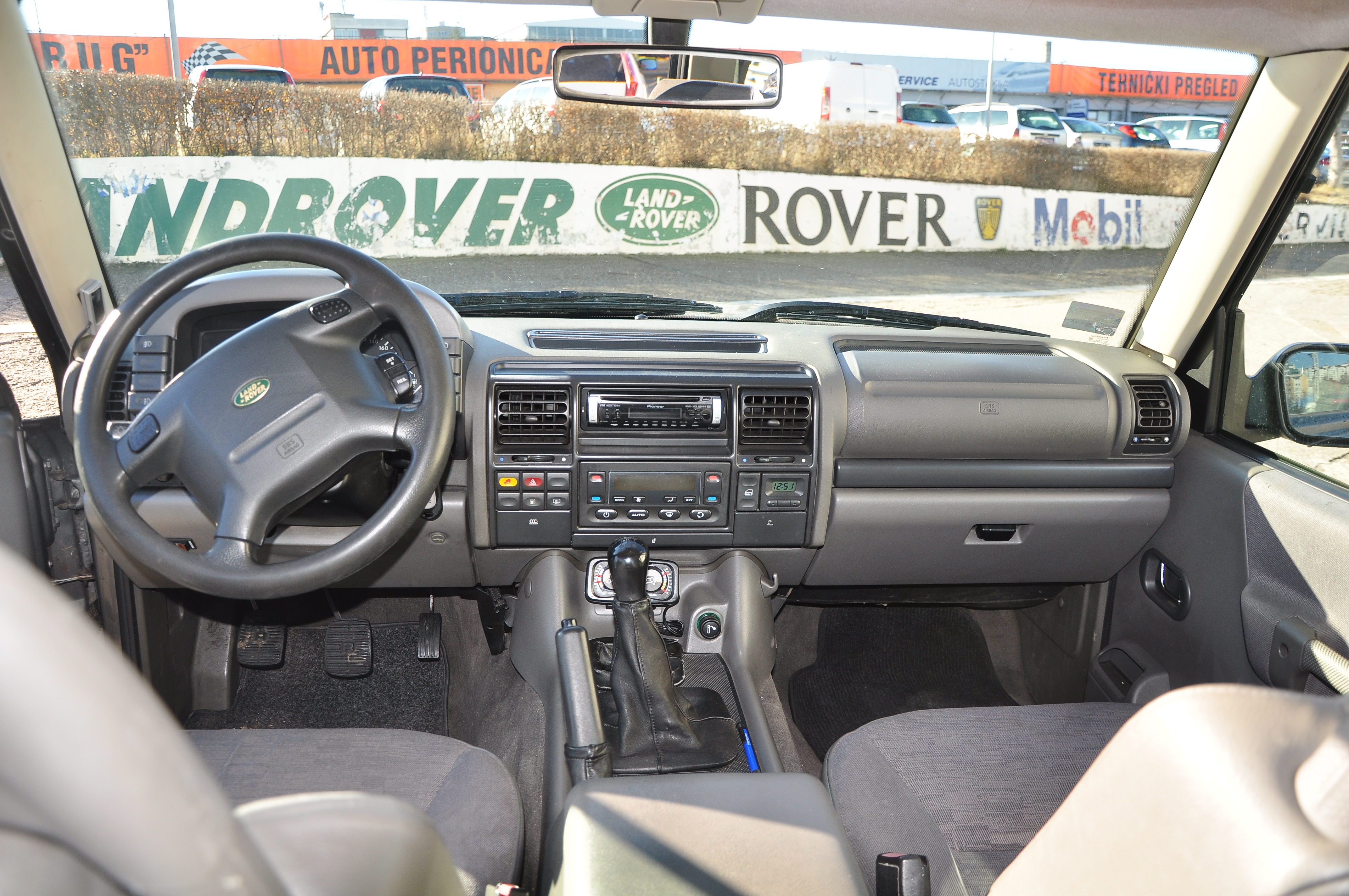 Our recommendations for a great 4x4 weekend in Serbia
Valjevo mountains (1-2 days)
T
he closest mountain area to Belgrade, starting about 100 km to the south. Picturesque landscape featuring a dynamic mixture of rolling, grassy hills and forests ranging from beech to pinetrees, rich with plant and wildlife. Several exciting canyons and caves, good opportunities for mushroom picking, cosy and hospitable small ethno-styled pansions and restaurants, as well as cultural and historical monuments in this area makes every moment of exploration exciting. Great for photographers. An ideal introduction into the landscape of Serbia.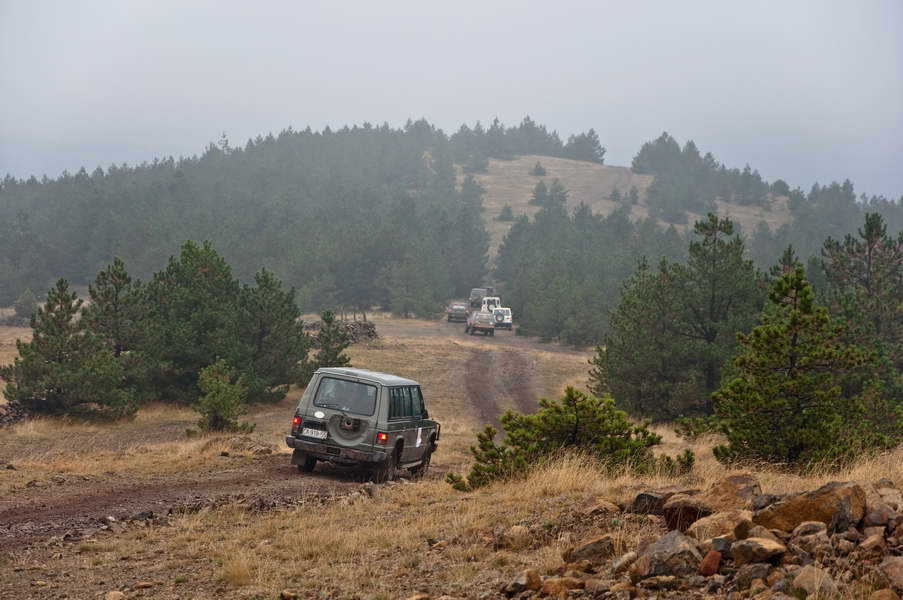 The Iron Gate national park (1-3 days)
L
argest national park in Serbia covers the south bank of the majestic Danube river in it's most exciting and dramatic part – the Iron Gate gorge. Following the Danube for more than 150 km, the mountain range has biggest forested area in Serbia, bringin a jungle-like experience to the visitor. Many breathtaking scenic point above the Danube will be a feast for photographers, and small side canyons like the Boljetin river or caves like Gradašnica add a finishing touch to the Iron gate magic. And you have to visit places of ancient history such as the Golubac fortress or Lepenski vir archeological museum, the site of the oldest civilization in Europe, ranging back to around 7000 BC. A 4×4 tour of the Iron Gate lets you see all the hidden and hard to reach places inaccessible to common tourist means of travel.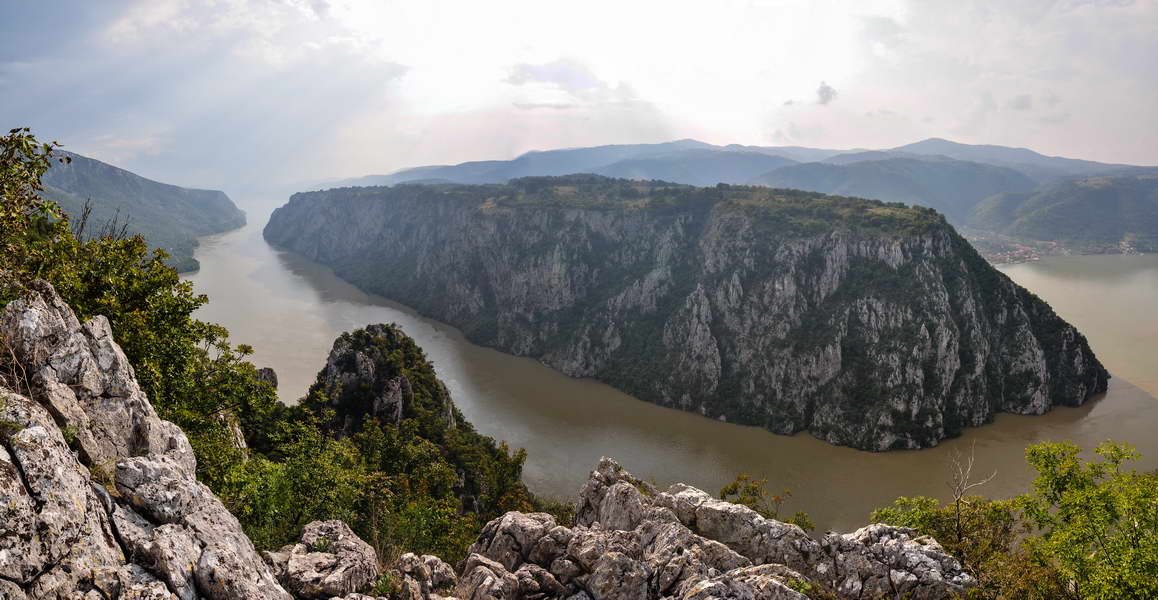 Tara national park (2-3 days)
I
t is a national park of overwhelming beauty, featuring unique forests that are a dynamic mixture of beech and pinetrees. Almost completely surrounded by the 1000 m deep Drina canyon, it also features several smaller, but not less picturesque and exciting canyons, like those of Rača, Brusnica or Beli Rzav rivers. It is the home to the biggest population of brown bears in Serbia. Many majestic scenic points are complemented by two beautiful lakes in the very heart of Tara, the Zaovine and Spajića lake. On the southern slopes of Tara there is the famous Mokra Gora village with Emir Kusturica's Drvengrad ethno-hotel. And on top of everything, Tara features a challenging and exciting network of forest trails that can give you loads of excitement while exploring it 4×4. Exquisite ethno-styled small mountain hotels bring you both top comfort and a memorable local atmosphere specific for western Serbia.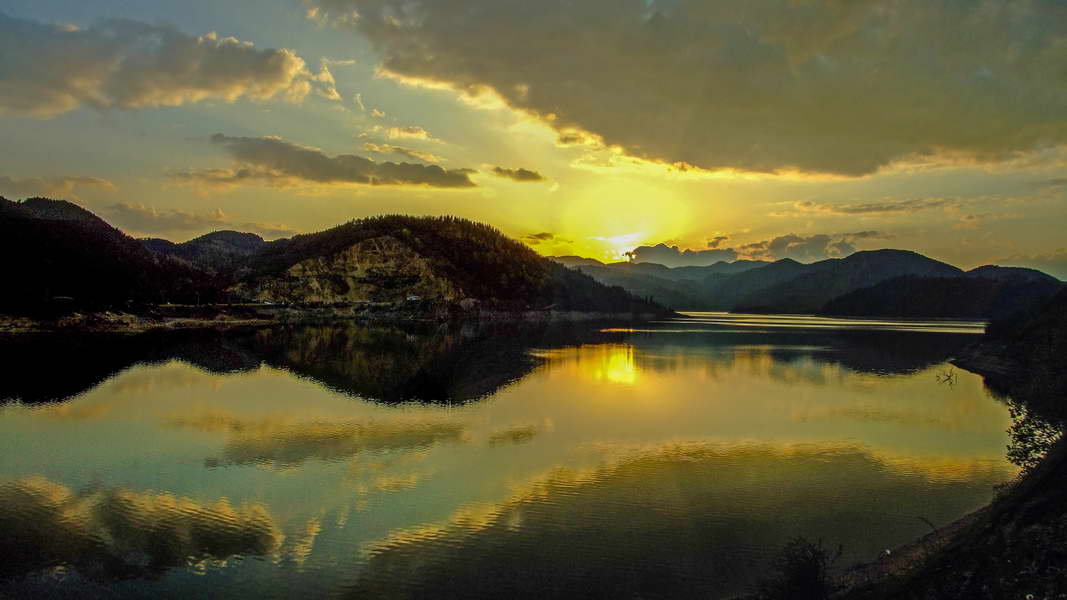 Kučaj mountains (1-3 days)
K
učaj mountains are the biggest uninhabited wilderness area in Serbia, and without exageration we may well regard them as the richest and most impressive Serbian wilderness, a real heaven for true adventurers and explorers. It features the famous Lazar's canyon, and the unique Prskalo waterfall, the longest cave system in Serbia and the largest carst area which is hollow like swiss cheese, some grand and beautiful forests, and highland grassland of a very special, desolate beauty. The only true way to experience that wilderness in a short time is through a 4×4 tour, and the feeling that you get after traveling for several hours over Kučaj without any traces of civilization is an impression that will stay with you for a long time, urging you to return over and over again…